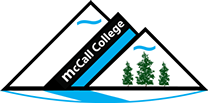 Thank You for Registering
We appreciate you taking the time to register.
Please expect a follow-up email within 48 hours detailing your next steps.
If you have any additional questions or concerns, please email McCall College: info@McCallCollege.org
Please click any of the above links to discover more about McCall College.